In Memoriam: Craig Mackie (1950 - 2022)
From the staff, management, and the board of IRSA
Posted: 18/11/2022 | Updated: 18/11/2022
The staff, management, and board of directors of the Immigrant & Refugee Services Association were deeply saddened to hear of the passing of former Executive Director Craig Mackie on 2 November 2022. The courage that Craig displayed during his illness was exemplified by the manner he approached life, recognizing it as part of his journey through this world.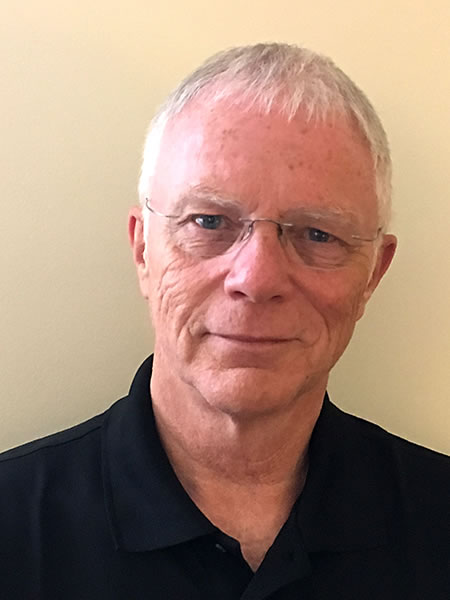 Craig joined the Association in early 2010 as the Executive Director of what was then the PEI Association for Newcomers to Canada and remained in that role until his retirement in late 2021. It was during his tenure and stewardship that the Association continued to grow in the number of staff and the number of clients that it served. Immigration to Prince Edward Island increased during Craig's time at the organization, and he worked tirelessly to ensure that it was ready to meet the growing demand for services. Despite numerous bumps in the road as the Association grew, Craig never lost his passion for what he was doing and always cared about staff, clients, and the work.
In the office, Craig was friendly and approachable, developing individual friendships with staff over common experiences and taking the time to learn a little about everyone he worked with. His colleagues cite his wisdom, insight, kindness and support as motivational factors to bring their best efforts to their work as he constantly led by example. His sense of fairness, curiosity, and above all, humour, inspired those who worked with him, as did his strength and a heart as big as the world.
Clients recall his smile and inquisitiveness, asking about their families, their homes, their culture, and their experience coming to Canada. That curiosity came naturally to Craig. Before joining IRSA, he spent much of his professional life as a journalist, producer, and manager, primarily with CBC. That career afforded him the opportunity to live in cities and communities throughout Canada. Craig was especially proud of his time spent in Canada's north, helping to connect remote centres to the rest of the nation and seeing firsthand what communities can achieve when they come together.
Craig's passions in life included his family, nature, tai chi, reading, and especially curling. He was introduced to the sport as a child and spent parts of the next six decades competing locally, regionally, and nationally. He loved to drop pearls of wisdom he borrowed from different sources, particularly Star Trek and Monty Python, and if someone didn't get the reference, he would happily take the time to fill in the details.
At IRSA, we are proud that we are able to continue recognizing the work and the thousands of intangibles he brought with him with a scholarship in his name for immigrant students at UPEI and Holland College who share the same ideas of giving back to the community. As well, this year, the Association will honour a client who is an example of the traits Craig demonstrated.
Craig poured his heart and soul into building IRSA as a wonderful example of what can be done when people of various origins come together to work for a common cause and goal. We feel it is only fitting that we continue to honour his work and his memory through our own striving for excellence in everything we do.