New Information and Referral Telephone Service: 211
Includes the availability of interpretation in more than 100 languages
211 is a free and confidential telephone service that helps you find information about programs and services offered in the province by community groups, non-profit organizations and the government. Telephone interpretation services are also available.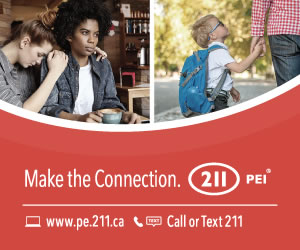 When you call 2-1-1, staff can help you find services and programs to help with things like:
Food
Housing/shelter
Non-urgent health care
Addictions and mental health
Clothing and other goods
Government programs
Programs for seniors and youth
Sports and recreation
And many more
211 is accessible 24 hours a day, 365 days a year, by simply dialling 2-1-1 in Prince Edward Island.