Craig Mackie Memorial Scholarship

Awarded annually to exemplary Holland College and UPEI students
Eligibility and Applications | Donations
The IRSA-sponsored Craig Mackie Memorial Scholarship is awarded annually to two eligible students enrolled in programs at the University of Prince Edward Island and Holland College. The scholarship was first established by the Association in 2019, to be awarded to first-generation immigrants who are current students in good academic standing and positively contribute to the community. The scholarship was named Craig Mackie Memorial Scholarship in 2022 and the amount of each award increased to $1,000, in honour of the former Executive Director of IRSA.
About Craig Mackie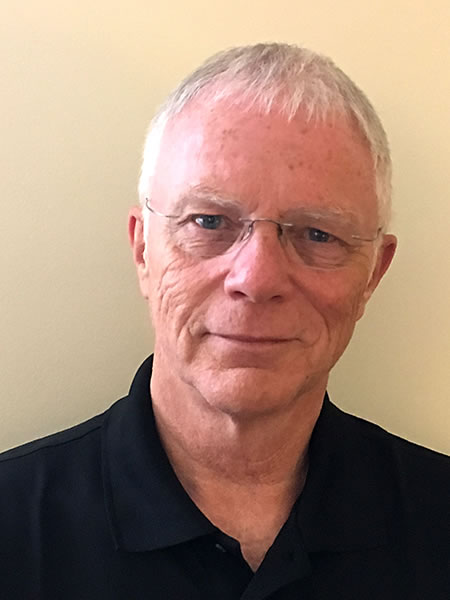 Craig Mackie (1950 - 2022) served as the Executive Director of the Immigrant & Refugee Services Association PEI (formerly PEI Association for Newcomers to Canada) from early 2010 until late 2021. It was during his stewardship that the Association more than doubled its staff and programming, increased services to the newcomer community, and turned the DiverseCity from a one-day street fair to a major series of events held in multiple communities across the Island each summer.
Craig was an unwavering champion for new immigrants settling in the province. He made constant efforts to personally meet as many newcomers as possible—he would learn greetings and other common words in their language and use them at every opportunity, and he always made a point of pronouncing everyone's names properly. He was tireless in promoting the integration aspect of the Association's mission, and the well-being of newcomers was a driving principle in his work with IRSA.
Before joining the Association, Craig spent much of his professional career in broadcasting, primarily with the CBC. As a reporter and managing editor, Craig lived and worked in communities throughout the country; as a staunch supporter of indigenization, he was especially proud of the time he was afforded to spend in Canada's north where he experienced firsthand what communities can achieve when they come together.
Craig's passions in life included his family, nature, tai chi, reading, and curling—he was introduced to the sport as a child and spent parts of the following six decades competing locally, regionally, and nationally.
IRSA is pleased to offer these scholarships in honouring Craig to note his years of devoted service to the Association and his steadfast commitment to newcomers. Education and community were both very important to Craig, and assisting newcomer students in PEI, in particular those who contribute meaningfully to the community, is a fitting tribute to his memory.
Eligibility and Applications
Scholarship applicants must meet the following eligibility criteria to be considered for an award scholarship. Applicants must:
Be current students at UPEI or Holland College in good academic standing and making contributions to the community;
Be first-generation immigrants to Canada;
Complete the application form; and
Write a personal statement (maximum 1 page) addressing their experience as a newcomer to Canada, their past and present community involvement, and future plans.
Preference will be given to students who have not yet received this scholarship.
Holland College - deadline to apply: 1 November
UPEI Application Form - deadline to apply - 1 December
Donations
About Craig Mackie Memorial Scholarship
Due to the public interest in monetary donations for the Craig Mackie Memorial Scholarships, IRSA has established a special scholarship fund. In case more money is raised than allocated for the scholarships, more awards will be given out to eligible students.